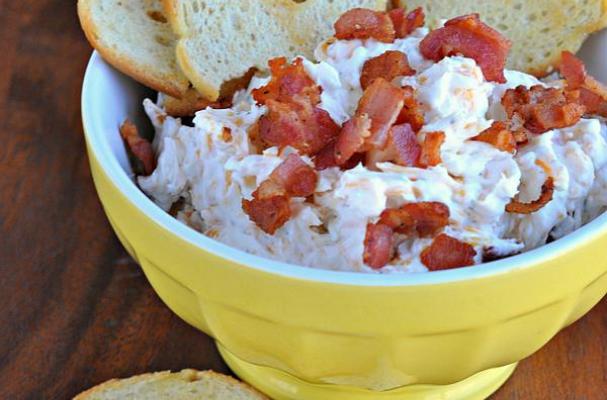 Want to spread the bagel love with a quick and easy bagel dip recipe at your next party? Bagel chips and bacon-cheddar cream cheese dip go a long, long way in satisfying even the pickiest snackers. Just buy bagged bagel chips (we recommend everything-flavored!), and whip up this bagel dip masterpiece from Food Family & Finds.
Bacon Cheddar Cream Cheese Dip
Courtesy of Food Family & Finds
Ingredients:
8 oz cream cheese, softened to room temp
5 strips bacon, chopped
1 cup cheddar cheese, shredded
¼ cup light mayo
¼ teaspoon dill weed
1 package New York Style Bagel Crisps
Fry the bacon until crispy and set aside to cool.
In a small bowl, mix together the cream cheese, cheddar cheese, mayo and dill weed.
Add half the bacon to the mixture and stir until combined.
Add the mixture to a serving bowl and top with remaining bacon.
Image Sources: