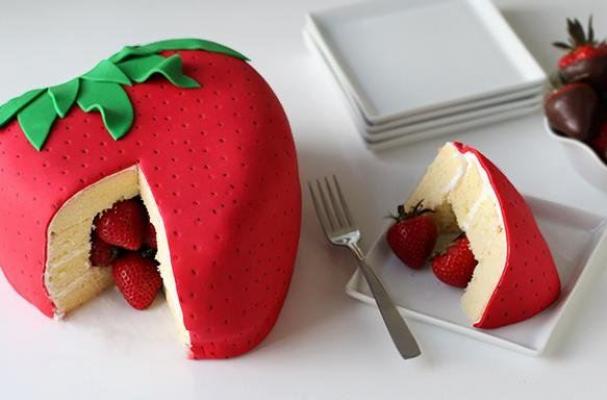 The element of surprise is a strong one. Cutting into a cake only to reveal fruit spilling out or biting into a cookie only to find another cookie will excite children and adults alike. Check out these baked goodies and what their hiding.
Rainbow Surprise Sugar Cookie Boxes
Recipe from Erica's Sweet Tooth
These edible gift boxes are hiding a handful of colorful candy.
Surprise Strawberry Cake
Recipe from Tablespoon.com
Once you cut into this strawberry shaped cake, you'll uncover a pint of fresh strawberries inside!
Pinata Cookies
Recipe from She Knows
The pinata reigns supreme when it comes to concealing goodies.
Oreo Stuffed Chocolate Chip Cookies
Recipe from Iowa Girl Eats
Sometimes hiding a cookie within a cookie just seems right.
Image Sources: