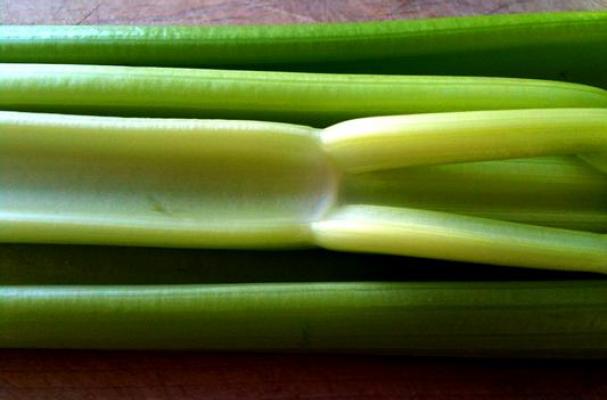 Dicing celery can be difficult given the odd shape of celery. Round on one side, concave on the other...what more do you want from me! Learn how to perfectly dice a a stalk of celery in this episode of Foodista's Kitchen Secrets. Follow Tom Black, of
Gourmondo Catering
, as he shows you how.
If you haven't already, you probably should
Subscribe to Foodista
on YouTube! We put out 2 new videos each and every week. By subscribing you get access to those videos first- how awesome is that!
Watch the video below and then head over to
our YouTube channel
to catch up on any you may have missed and to click that subscribe button!
Gourmondo proudly creates unique specialty boxed lunches, lunch buffets and custom catering. We partner with many small vendors to assure the highest level of quality and variety. We take great pride in using only the finest breads, meats and produce available. Be sure to visit the Gourmondo's Elliot Cafe! For more information visit their
website
.
Video Transcription:
Hi, my name is Tom Black. I'm the executive chef at the Gourmondo Catering Company and we are at our Elliot Cafe in downtown Seattle. Today we are going to dice celery. The root end we will not use. I usually cut it off right where it starts to turn white. We also won't use the leafy edge. Celery is a little different vegetable as far as it is concave, its got a cup in the middle of it. Typically what I will do it I will cut it into lengths that I want to work with. I put it on the back of the celery and then work my way around. Just kind of rolling it as I go. Then I will go through and just cut it at the width I want my dice. You can vary the size of your dice. If you want a larger dice I would just cut the celery directly in half and then go back and do the same process. That's how you dice celery.
Image Sources: