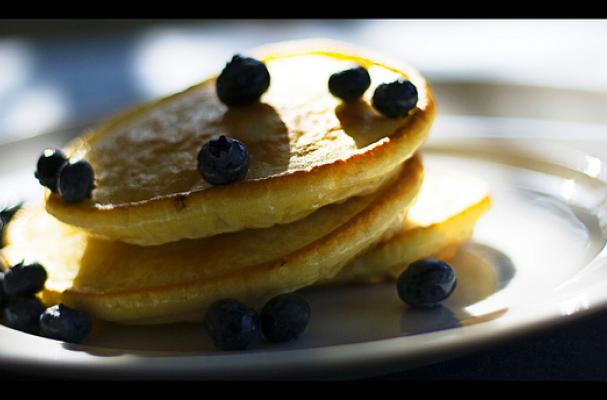 Pancakes are a delectable morning treat. The smell of them on the griddle makes me excited for breakfast. Here are five recipes that will get your morning off to a good start.
Swedish Pancakes
A thin pancake similar to a crepe, usually served with ligonberry jam or with a squeeze of lemon and a dusting of powdered sugar.
Dutch Pancakes
These large pancakes are baked instead of made on the griddle. Delicious with cinnamon apples.
Cornmeal Cakes
A Southwest version of savory cakes. These have green chilies, green onion, red pepper, and corn.
Potato Pancakes
Typical in Jewish cuisine, I like to top mine the traditional way with sour cream and apple sauce.
Buttermilk Pancakes
An American classic, served best with butter and pure maple syrup.
Image Sources: