Historically, canned tuna was the perfect food for students, bachelors, or anyone on a budget. These days, canned tuna is loaded with mercury, and many people are advised to limit their intake. Luckily, canned wild salmon is tasty, and ready to take tuna's place in the spotlight.
I made this delicious salad for my last picnic, and it was a hit. Serve it with your favorite gluten free crackers or bread or over summer greens for a thrifty and nourishing meal.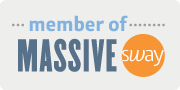 Want more from Foodista? Sign up below!