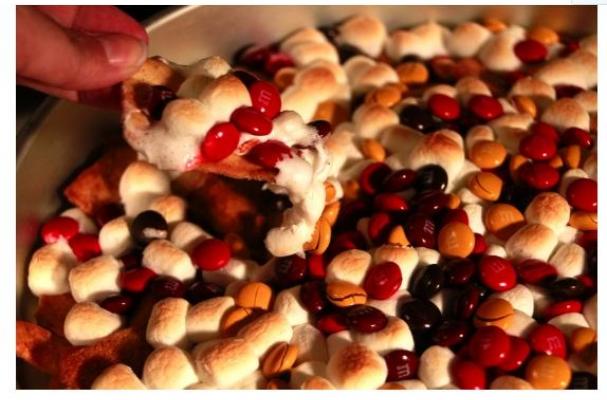 A food blog is much more than just about the recipes. It has to draw you in visually AND keep you there with interesting content. In my opinion, it helps to have a keen sense of humor as well.
Linneyville.com is a blog that ticks all the boxes. The author "Linney", offer food ideas like these Smore Nachos, and then keeps on posting about funny, food related things. I love reading, and a a true fan. Check out her blog by following this link:
Or go straight to the S'more Nacho Goodness here:
For more quick and easy snacks, check out these posts:
Image Sources:
Want more from Foodista? Sign up below!