There's nothing quite like a good grilled cheese, well, unless you count this Grilled Cheese Pickle Melt.
Blending together two flavors that you'd think shouldn't go well together, this sandwich treads new and cheesy ground.
Ingredients:
2 slices white bread
2 slices American cheese (Kraft is my favorite!)
9 dill pickle slices (I usually use the thin hamburger dills)
Butter, for frying
Image Sources: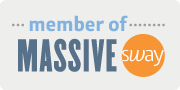 Want more from Foodista? Sign up below!