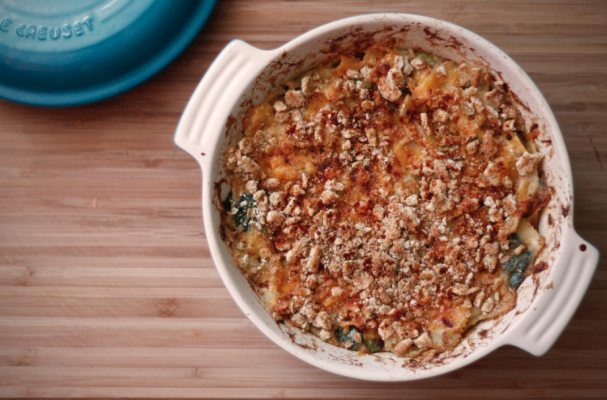 The summer is officially gone and we are all settling into our normal fall routines which means school drop offs and pick ups, soccer practice and many late nights. Having an arsenal of family friendly casseroles is going to help you get through this adjustment.
Casseroles do not have to be the hum drum meal of the past; they can be exciting, flavorful and best of all, easy to prepare. Keeping a well stocked pantry is going to make casserole making a breeze. I suggest having a variety of frozen vegetables, canned beans, pastas, sauces, rice and other whole grains, oils, vinegars and plenty of spices. This way you will continuously inspired by what you have available on hand. Moreover, transform your leftovers into an entirely new meal by incorporating it into a casserole. Think mashed potatoes as a topping or shredded chicken mixed with green salsa as a base. The possibilities are only limited by your culinary imagination.
Pizza Casserole
Photo Credit: NJ Photography
Spicy Chicken and Spaghetti Squash Casserole
Photo Credit: Michele Morris
Bulgar and Kale Casserole with Yogurt Topping
Recipe from New York Times
Chicken and Mushroom Casserole
Photo Credit: Mark Stokoe
Pierogi Casserole
Photo Credit: Kim
Image Sources:
Want more from Foodista? Sign up below!