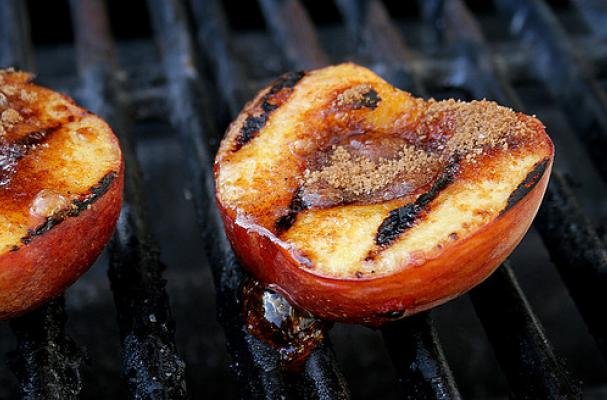 Who says the grill is just for meat and veggies? Fruit certainly has a sweet place on the barbecue and can make for a delicious and healthy dessert. Here are five delicious recipes for sizzling summer desserts!
Grilled Peaches
Like the best cobbler filling, soft, warm and amazingly tasty! Serve with brioche, over ice cream or with sweetened mascarpone.
Sweet Polenta and Grilled Balsamic Plums
Get a taste of La Dolce Vita with this simple Italian style dessert - yum!
Rum-Glazed Grilled Pineapple
You can serve it a la mode -- or on your burger.
Grilled Grapefruit Halves
A light and refreshing breakfast or dessert - delicious!
Grilled Banana Split
by Kelsey Ganes / Serves 2
1 large banana, not over ripe
2 TBSP butter, melted
3/4 cup Vanilla ice cream
Chocolate sauce / hot fudge
Optional Toppings: Toasted almonds Whipped cream Maraschino cherries
Preheat grill over medium-high flame. Cut banana in half, lengthwise. Brush cut sides with melted butter and place, cut side down, on the grill. Grill bananas 2-4 minutes or until tender, but not burnt. Serve warm with vanilla ice cream, warm chocolate sauce and your choice of toppings!
Image Sources: