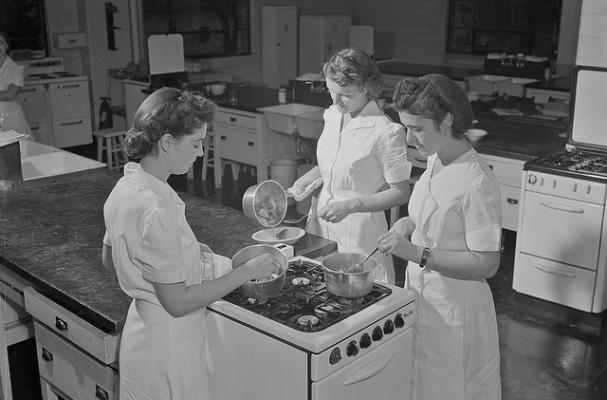 Way back in the olden days, young boys took shop class, and the girls took home economics. This concept may sound sexist by today's standards, but having young people connect with their food and focus on preparing meals, may just be what they need to lead healthier lives.
According to this NY Times piece, home economics started as a pretty serious subject. It the early 1900's it taught the students about washing their hands, not feeding infants coffee. and about the importance of eating fruits and veggies. The author, Helen Zoe Veit, is proposing bringing home economics back into schools to help combat childhood obesity.
Perhaps Helen is right, and it's time for this class to go back to it's roots. Teach the next generation of young men and women, how to prepare simple meals and about the importance of eating nourishing foods.
Image Sources: