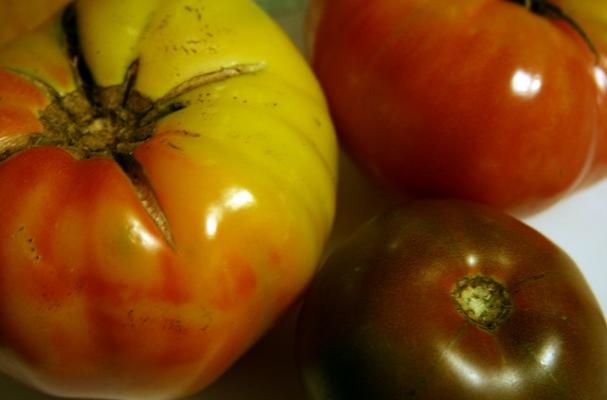 Summer is almost a distant memory, and soon the bounty of available fresh veggies will be too. Take advantage of your garden's last blast with this easy to prepare frittata. It's perfect for brunch or just for a hearty weekend breakfast.
Feel free to toss in some kale or chard, to make this a perfectly balanced breakie. Serve with a sprouted corn tortilla, roasted sweet potatoes, or a side of quinoa.
4 tablespoons olive oil
3 jumbo eggs, beaten
1/2 small onion, chopped fine
1 medium tomato, heirloom or hybrid (regular), cut into small chunks
8 fresh basil leaves, finely chopped
4 tablespoons freshly grated Parmiggiano cheese
salt and pepper to taste
For the rest of the recipe click here.
Image Sources: