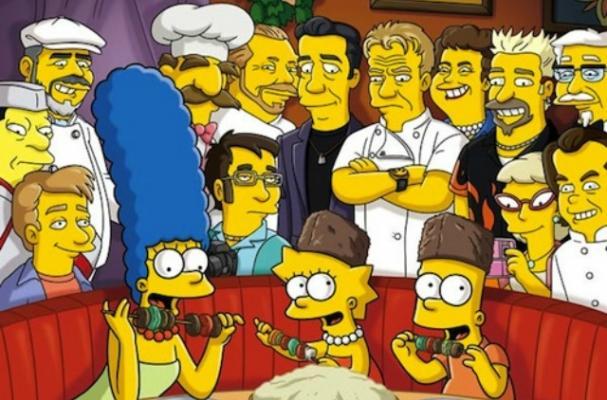 Matt Sellman, executive producer for The Simpsons, talked to Grub Street about the upcoming episode that has all the foodies talking. "Food Wife" will star the best of celebrity chefs, including Anthony Bourdain, Guy Fieri and Gordan Ramsay.
"It's just a world that I always thought was funny and fascinating," Sellman said. "The idea of food as not only something you enjoy eating, but as something that you are so passionate about that you're kind of bragging about it. 'I'm the one who discovered this particular Korean pork-neck soup restaurant,' and you can kind of claim that as yours. The blogging just feeds into that kind of territorial element that I always thought was inherently funny."
In the upcoming The Simpsons episode, Marge becomes a renowned food blogger and catches the attention of celebrity chefs from around the world.
"One of the things I also think is strong about this is that you might think, "Oh, a Simpsons foodie episode? Well, of course it's gonna be Homer the foodie." Right?" Sellman said. "Homer loves to eat, Homer loves food. But I think the core of Homer is that he's kind of a blue-collar kind of guy who doesn't like foreign food, weird food, savoring food, intellectualizing food, blogging about it, photographing it — he just wants to be stuffed all the time."
Image Sources: