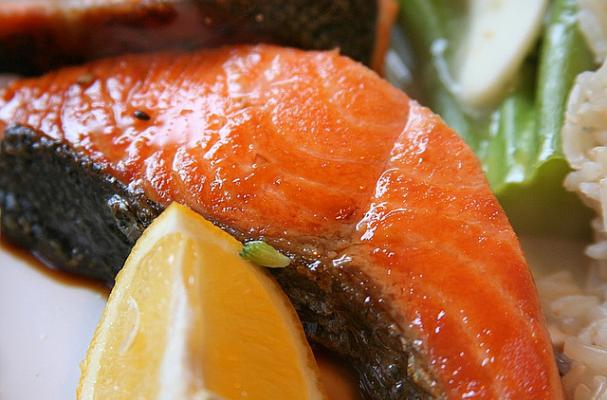 Some nights you get home and just want a gourmet meal, but simply don't have the energy to be Julia Child.
This teriyaki salmon is easy to prepare and loaded with nutrients and flavor.
4 tablespoons teriyaki sauce (gluten free)
2 cloves garlic, minced
1/2 tablespoon ginger, minced
1 teaspoon lemon zest
1/2 medium lemon, juiced
8 ounces wild salmon filets
1/2 tablespoon olive oil or ghee
1/4 cup chicken broth
4 cups broccoli florets
1/4 cup onion, chopped
For rest of the recipe click here.