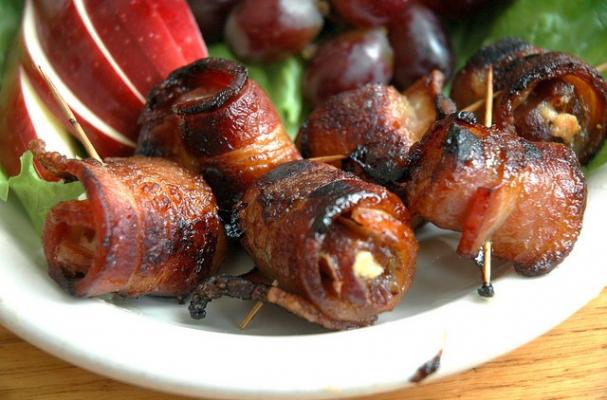 Pancetta wrapped dates are a quick and easy appetizer that are great for entertaining. This recipe requires only a few ingredients and very little work in terms of preparation. Pancetta is the Italian version of bacon. The difference between the two is that pancetta is not smoked so it has a milder flavor. The sweetness of the dates coupled with the creamy cheese and salty pancetta is the perfect flavor combination. Pancetta wrapped dates are a winning dish.
Ingredients:
Directions:
Now you have two ways of cooking.
Drop into deep fryer until the pancetta is
crisp
about 3-5 minutes.
Image Sources: