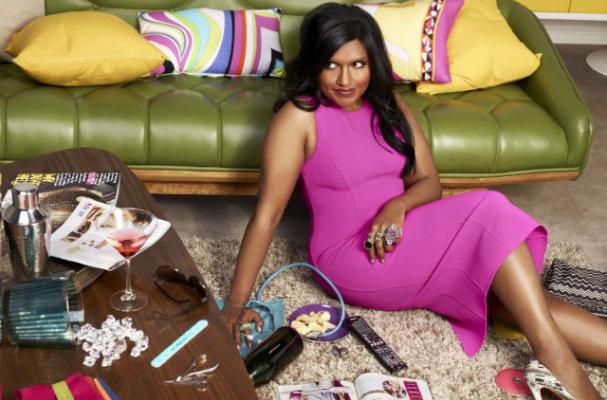 Mindy Kaling says the life of a comedy writer is an unhealthy one of long hours, unhealthy foods and no exercise. On set of her new show, The Mindy Kaling Project, the comedian hopes to change all that.
"I've recently realized that in order to keep my energy up, I had to start eating better," Kaling said. "It's not just for weight loss. I love candy and pizza, but they actually make me very tired. I need to be alert."
Kaling added that most comedy writers will eat the foods they "weren't allowed to eat as kids," including brownies, cookies and caramel candy apples. However, Kaling is working to change that mentality.
"[We] take half-hour breaks to go outside and walk around. The work afterward is of much higher quality," Kaling said of the environment on her own show. "We instituted Date Night once a week, where you can leave at 5pm so you can see your children or wife. Every morning I make sure we have this green shake mixture of vegetables, fruit and ginger available so everyone can drink it. I want them trim and alert."
Image Sources: