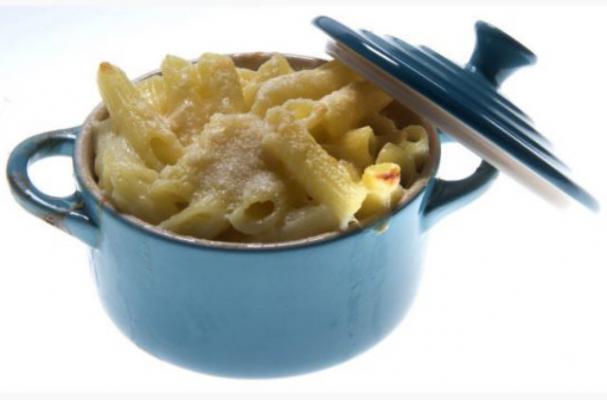 This Mac 'n' Cheese recipe was adapted from Nigella Lawson's latest cookbook, Nigellissima. It has just the right amount of comfort mixed in with truffle oil and white vermouth to make for a food lover's dream dish. The chicken stock may alarm some, but don't fret -- the mixture will not turn out soupy, but will thicken just fine for a wonderfully creamy sauce.
Nigella Lawson's Mac 'n' Cheese
Ingredients:
- 1 cup grated gruyere
- 1 tbsp cornstarch
- 1/4 cup dry white vermouth
- 1 1/4 cups chicken stock
- 1/4 cup mascarpone cheese
- several drops of truffle oil (optional)
- 8 oz elbow macaroni, cooked
- 4 oz mozzarella, chopped
- 3 tbsp parmesan
- pepper, to taste
See the rest of this pasta recipe here.
Image Sources: