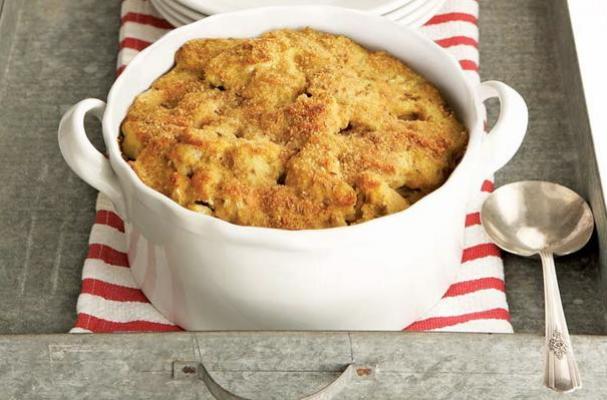 I have a weakness for creamy, cheesy casseroles. On a cold night it's heaven to scoop into a piping deep dish of comfort food. Below are some make-you-feel-good recipes like Baked Ziti, an Easy Cheesy Pizza Casserole (a kid favorite!), Easy Tamale Pie, even a retro favorite, Seafood Thermidor. Read on for all 15 and be sure to check out our Casseroles & Gratins Pinterest board for more.
Easy Cheesy Pizza Casserole
The Midnight Baker

Greek Pastitsio
Photo: Diekatrin

Savory Chard Prosciutto Tart
La Tavola Marche

Curried Cauliflower Gratin
Nicole Aloni

Sun Dried Tomato and Artichoke Tuna Casserole
Seafield Farm

Chile Relleno Casserole (gluten free)
Delightful Mom

Curried Cabbage and Kale Gratin
Eat Already!

Seafood Thermidor
Photo: dainee

Mexican Lasagna with Chicken and Black Beans
Food, Pleasure, & Health

Baked Ziti with Pesto Béchamel
LeMoine Family Kitchen

Impossibly Easy Cheeseburger Pie

Baked Rigatoni
Photo: mccun934

Cheesy Picante Beef Macaroni
Campbell's Kitchen

White Chicken Lasagna
Dunkin Cooking the Semi-Homemade Way

Turkey Shephard's Pie Topped with a Two-Potato Soufflé
Leave a Happy Plate



Easy Tamale Pie
Jenny MacKinnell