Novak Djokovic is setting the tennis world on fire! He gives a lot of the credit to switching to a gluten free diet last year. His nutritionist determined that Djokovic is allergic to the protein found in wheat, rye, barley, spelt, farina, eikenhorn, and kamut. He not only lost a few pounds, but he says that he feel much better on the court. His serve, forehand, and overall fitness have suddenly skyrocketed since embracing his new gluten free lifestyle. "It's mostly mental energy you're talking about, not energy supplied to muscle tissues," said David Levitsky, a professor of nutrition and psychology at Cornell University, when asked about the effects of giving up gluten if one has an allergy.
Djokovic is also continually beating out the players who have been at the top for a long time. If he reaches the French Open Final, he may break John McEnroe's Record of 42 consecutive wins.
Image Sources: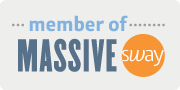 Want more from Foodista? Sign up below!