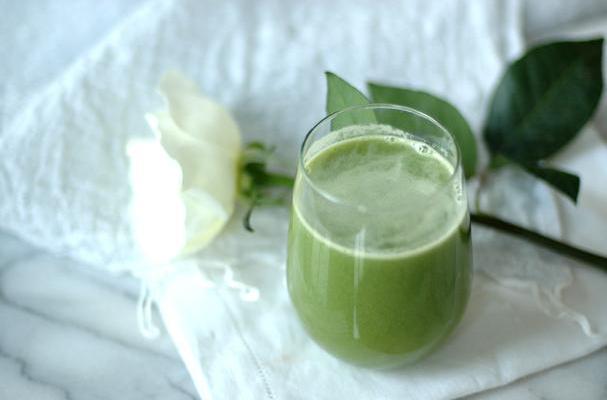 I wanted to share a green juice recipe I always love to try and enjoy often this time of year. It's brimming with all sorts of goodies–enzymes, chlorophyll (a powerful detoxifier), vitamins, and trace minerals. As with all green juices, it's best enjoyed first thing in the morning for maximum benefit.
Vibrant Green Juice
Serving Size: 1 (16 ounces)
Ingredients
1 medium cucumber, quartered
2 green apples, quartered
1 lemon (I recommend removing the peel)
1-inch piece fresh ginger
1 big handful of baby spinach
2-3 curly green kale leaves
1/3 bunch fresh mint
Better-for-you ingredients
Learn more about the better-for-you ingredients in this recipe:
Cucumber – Consisting of over 90% water, cucumbers are a naturally cooling and hydrating food. Health beauties also embrace cucumbers because they are rich in beneficial minerals including silica, potassium and magnesium. Silica is believed to improve the complexion and youthful radiance of your skin.
Directions
Press ingredients through a good powerful juicer. Pour into a glass and enjoy!