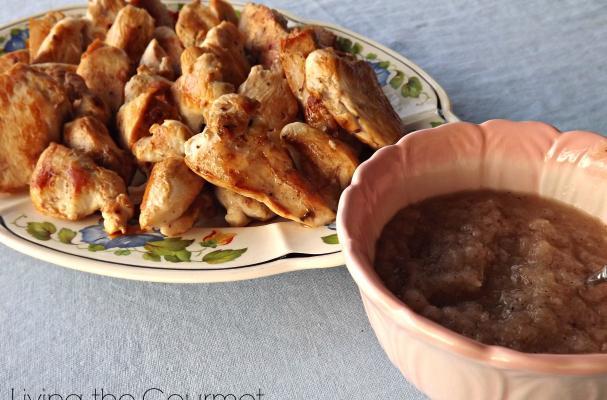 Chicken breasts can all too often become dry as a bone once cooked, but brining the meat first adds both moisture and flavor. We love this delicious chicken recipe from Living the Gourmet which features a sweet onion dipping sauce. For the best and most tender results, soak chicken in the brine solution for at least a few hours, if not overnight.
Brined Chicken Breast with Sautéed Onion Dipping Sauce
Submitted to Foodista by Living the Gourmet
For the Dipping Sauce:
1 sweet onion – sliced
1 tsp. salt
1 tsp. sugar
½ tsp. black pepper
¼ cup vinegar
1 tsp. lemon juice
For the Chicken Breast:
2-3 lbs. boneless chicken breast
For the Brine:
5 cups water
¼ cup salt
¼ cup sugar
1 tbs. dried oregano
1 tsp. black pepper
1 tsp. cumin
3 tbs. vinegar
½ tsp. cloves
Juice of 1 lime
Want more from Foodista? Sign up below!