Fresh spring rolls are a wonderful way to use all that fresh basil, mint and lettuce growing in your garden. These tasty hand rolls are super fresh, healthy and burst with flavor! Never had one? Think of it as an Asian burrito, but lighter! This easy fresh rolls recipe from The Culinary Chase features shrimp, but you can make them vegetable-only (thinly slice your favorites, or quick pickle some carrots, cucumbers, onions, and daikon radish in rice vinegar), with chicken or beef (great way to use up leftovers!), or with seasoned baked tofu. They make the perfect appetizer or light lunch or dinner.
Easy To Make Fresh Spring Rolls
Submitted to Foodista by The Culinary Chase
Makes 4 rolls
8 large (8-inch) spring roll wrappers
1/2 cup coriander (cilantro) leaves
1/2 cup mint leaves
1/2 cup Thai basil or you can use regular basil
small head of Boston lettuce, roughly chopped
red bell pepper, thinly sliced
8 large cooked shrimp, slice in half lengthways
Nuoc Cham (dipping sauce):
1/4 cup fish sauce
1/4 cup water
2 tablespoons fresh lime juice
1/4 cup rice vinegar
1 garlic, minced
1 tablespoon sugar
small chili pepper, finely chopped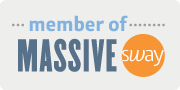 Want more from Foodista? Sign up below!