Make your next family pizza night a bit different, by using polenta as the crust. It's an amazing dish!
Try adding all the fresh, seasonal veg from the farmer's market as the toppings. W love the addition of pine nuts for a rich finish to each bite.
2 cups water
1 cup milk
1/4 cup olive oil, plus a bit more for sauteing and drizzling the baking sheet
1/2 tsp salt
1 cup yellow corn meal, coarse grind
3-4 oz pancetta, diced 1 large shallot, finely chopped
2-3 cloves of garlic, slivered
3 oz (or more if you are a fan) crumbled blue cheese such as gorgonzola, can be substituted with goat cheese or fresh baby mozzarella
1/2 lbs baby spinach
1 bright colored sweet bell pepper, cut in half, seeded and sliced not too thin
A handful of pignoli (pine nuts)
Image Sources: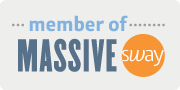 Want more from Foodista? Sign up below!