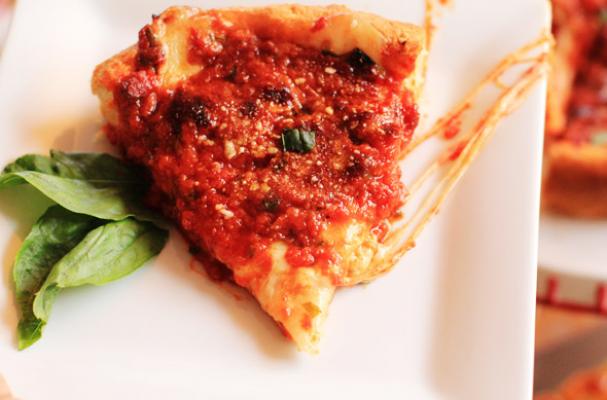 One of the most well-known styles of pizza is the Deep Dish variety, which is really more like a pie then a 'pizza'. However that dosen't detract from it's flavor, and with this recipe below, you can soon have a warm, gooey deep disher of your own.
Ingredients:
Dough:
3¼ cups (16¼ oz.) all-purpose flour
½ cup (2¾ oz.) yellow cornmeal
1½ tsp table salt
2 tsp sugar
2¼ tsp instant or rapid-rise yeast
1¼ cups water (10 oz.), room temperature
3 tbsp unsalted butter , melted, plus 4 tablespoons, softened
1 tsp plus 4 tablespoons olive oil
Image Sources:
Want more from Foodista? Sign up below!