Premier Sponsors
For Sponsorship Opportunities please contact
Reno Walsh
406-580-5919
or
IFBCSponsors@foodista.com
Oregon's Washington County: Gateway to the Willamette Valley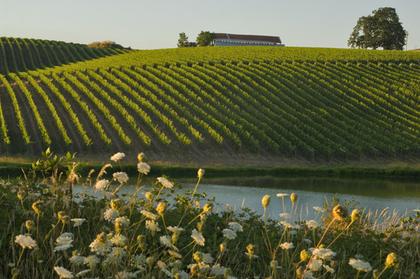 Situated in the northern Willamette Valley between Portland and the Oregon Coast sits Oregon's Washington County, gateway to the famed Willamette Valley.
The destination is located in the northern Willamette Valley, and about a dozen wineries in Oregon's Washington County are located in the Chehalem Mountains American Viticultural Area, a sub-AVA of the Willamette Valley.
Home to more than 30 wineries, this growing wine region boasts some of Oregon's most acclaimed wineries-- from pioneers such as Ponzi Vineyards and Oak Knoll winery, to leaders in the sustainable and biodynamic farming movement, such as Montinore Estate and Cooper Mountain Vineyards.
Oregon's Washington County is ever-changing as new and innovative wineries continue to make a splash in the wine scene here. Whether it's an experimentation of new varietals, or crafting wine blends with grapes from other regions, the rules are meant to be broken when it comes to wine making.
The area's wine scene is paralleled by Washington County's diverse culinary scene. Authentic, exotic and cultural dining options attract foodies from around the region.
Casual restaurants, with cuisine ranging from South American and Mexican to Thai and Vietnamese, are located throughout the county, while specific cities have become known for its abundance of regional cuisine. Beaverton has been highlighted locally as a destination for Korean barbeque; Hillsboro is known for its southern and northern Indian restaurants.
High-end eateries, such as Hall Street Grill, in Beaverton, specialize in Pacific Northwest dishes created with locally sourced ingredients. Decarli, also located in Beaverton, has garnered local buzz with its innovative Italian dishes.
All types of cuisine pairs well with beverages created here. Many restaurants throughout the Greater Portland region carry local wines and craft beer, as well as saké, produced in Washington County at SakéOne, the only American owned-and-operated, large-production saké brewery.
For more information about Oregon's Washington County and its culinary and wine offerings, visit the official tourism website: oregonswashingtoncounty.com.
Guest post by Sylke Neal-Finnegan of Oregon's Washington County. Photo of Montinore Estate, located in Oregon's Washington County by Janis Miglavs.
Who Should Attend
Bloggers, Food Writers & Cookbook Authors
Publishers, Agents & Editors
Food Brand / Restaurant Marketers
Public Relations Professionals
Registration
IFBC 2013 Registration
For non-blogger participants: industry, media relations professionals, etc.
Fee: $395
IFBC 2013 Discounted Blogger Registration*
For active bloggers
Fee: $95
*New in 2013! See registration for qualifying details.
Food Bloggers Register here!
Fee: $95 for Food Bloggers, $395 for Non-Bloggers
Including gourmet food and drinks!
Conference Information
Subscribe to the IFBC Mailing List