Premier Sponsors
For Sponsorship Opportunities please contact
Reno Walsh
406-580-5919
or
IFBCSponsors@foodista.com
The First Ever Food Blogger Career Fair! Start Making Money On Your Hard Work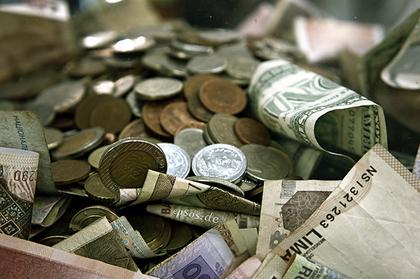 In February of this year we conducted the first State of Food Blogging Survey to help us better understand the motivations behind food and cooking blogging. Some of the results surprised us, some did not. What did surprise us is that a whopping 75% of you do not make any money on what you work hard to do, and yet most of you have been at it for well over a year. Not surprisingly, many of us would like to enter the professional food industry in some capacity.
So, that got us organizers of IFBC thinking. How can we go beyond the typical monetization session that every food blogger conference offers (and should continue to offer)? We came up with the Career Fair. The first ever Career Fair, to be held on Saturday, August 25 from 5:00 - 6:30pm at the conference, is designed to be a two-way street, with bloggers making key contacts who will help advance their careers and industry participants making excellent contacts with bloggers. For industry participants, the IFBC Career Fair is a unique opportunity to connect with members of the "new media" of the food world, people who write about food and beverage on a daily basis. Bloggers are more than just enthusiastic about their experiences. They actively socialize their experiences via published thoughts and viral conversations that reach out to an ever-growing "web" of influence.
Dream of becoming a recipe developer for a food brand? Want to connect with publishers? You could be their next big thing! There are lots of jobs out there in the food industry, we hope to help you make some of those valuable connections!
Spaces for industry participants are limited. To attend, please email Sheri Wetherell if you are an editor, publisher, or agent; and Reno Walsh Reno Walsh if you are a food brand/company, publicity firm, or other.
Photo: epSos.de
Who Should Attend
Bloggers, Food Writers & Cookbook Authors
Publishers, Agents & Editors
Food Brand / Restaurant Marketers
Public Relations Professionals
Registration
IFBC 2013 Registration
For non-blogger participants: industry, media relations professionals, etc.
Fee: $395
IFBC 2013 Discounted Blogger Registration*
For active bloggers
Fee: $95
*New in 2013! See registration for qualifying details.
Food Bloggers Register here!
Fee: $95 for Food Bloggers, $395 for Non-Bloggers
Including gourmet food and drinks!
Conference Information
Subscribe to the IFBC Mailing List