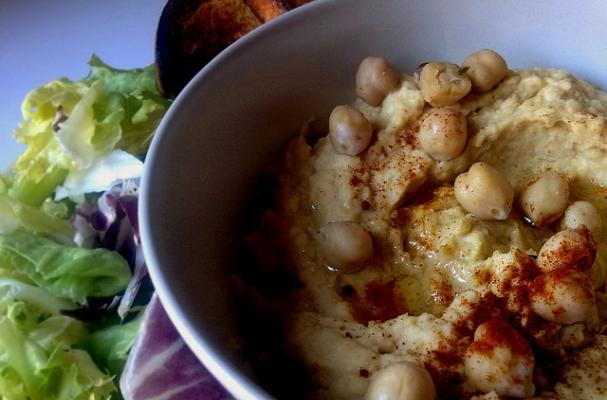 Since you loved my previous post on different hummus recipes, I decided to do another round up of uniquely flavored hummuses. This dip is simple to make and can take on any flavor combination you like. Try out one of these delicious hummus recipes.
Spicy Edamame Hummus
The gorgeous bright green color from the soy beans make this hummus especially inviting.
Broccolini Leek Hummus
This hummus is healthy and tasty. Broccolini is loaded with high amounts of vitamin C, potassium, iron, fiber, and vitamin A.
Summer Tomato and Roasted Garlic Hummus
Tomato and garlic are a match made in food heaven. It's no surprise that it works well in this hummus recipe
Roasted Beet Hummus
Don't be put off by the bright pink hue, this hummus has an earthy and slightly sweet note from the beets.
Cilantro Jalapeno Hummus
This hummus recipe incorporates the flavors of Mexico. You can even add a splash of lime for that extra zing.
Image Sources:
Categories: