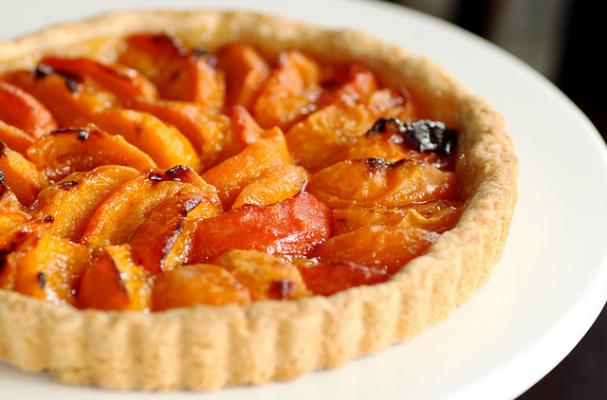 Simple tarts are a perfect way to showcase fresh fruit! A quick pie crust, fresh fruit and spices, bake and enjoy. From summer berries to tomatoes, apples and pears, you can make a spectacular(ly easy!) tart out of just about anything. Here are 5 of my favorite fruit tarts, all gluten free, and perfect for autumn baking.
Nectarine Almond Tart
Creamy almond filling and fresh nectarines make for an unbeatable combination.
Pear & Apricot Tart
With cardamom and vanilla bean, this tart is an impressive fall favorite.
Brie & Pear Tart
A classic combination of creamy tart brie and sweet, juicy pears. Use your favorite gluten free pie crust for this recipe and voila! Instant awesomeness.
Rustic Tomato Margherita Tart
A pefect way to use up the last crop of heirloom tomatoes.
Apple Galette with Quinoa Crust
Rich sweet, juicy apples in a simple crust make this rustic tart a must-try.
For more fabulous gluten free tart recipes, check out these links...
Fresh Fig Tarts - dairy free/vegan options
6 Sensational Tarts & Galettes
Best Ever Roasted Vegetable Tart - dairy free/vegan option
Image Sources: