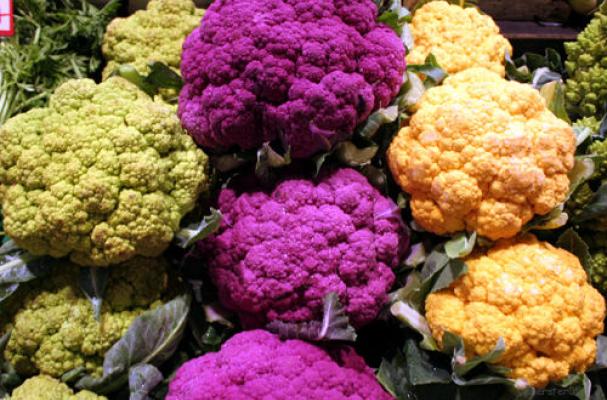 Cauliflower is a versatile member of the Brassica family (kale, collard, broccoli, etc), and it's loaded with beneficial detoxification compounds, minerals, vitamins, and fiber,
Don't forget to use the stalks as well; root to stem cooking!
Egyptian
An exotic and flavor salad.
Caramelized
A tasty side for any meal.
"Cous Cous"
This grain free dish tastes and looks like real cous cous.
"Mashed Potatoes"
A delicious impersonation of everyone's favorite comfort food.
Image Sources: