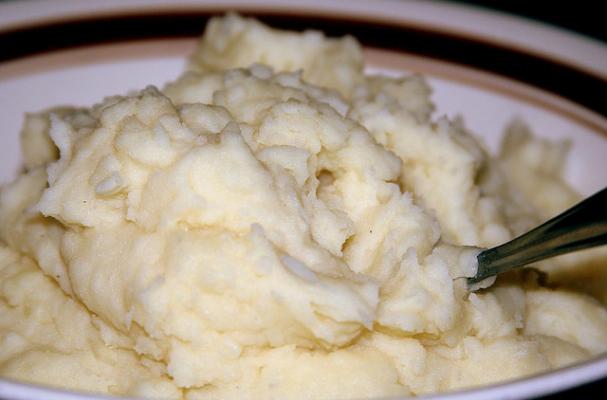 Every cook needs a dynamite recipe for mashed potatoes. These easy whipped sour cream mashed potatoes will be a hit every time. There are no fancy ingredients or time consuming techniques, just simplicity at its best. These sour cream mashed potatoes would be a delicious side to meatloaf, a grilled steak or even fried chicken.
Ingredients:
1 1/2 pounds Russet potatoes
3 cups water
1 teaspoon salt
3/4 cup Sour Cream
2 tablespoons butter
Salt to taste
Peel and quarter potatoes.
Directions:
Cook potatoes in boiling salted water until they break apart when pierced with a fork.
Drain the liquid from the potatoes (reserve it for gravy if you wish) and return the potatoes to low heat to dry out any moisture remaining.
Scoop the sour cream into the bottom of the pan with the potatoes and allow to heat. Add butter.
Whip potatoes with electric mixer until light, smooth and fluffy. Add additional salt is necessary.
Image Sources: