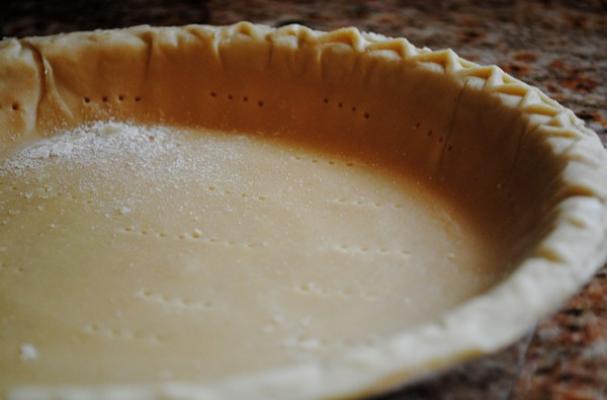 With Easter approaching and stone fruit season just around the corner, a gluten-free pie crust recipe is absolutely necessary for those practicing a wheat-free diet. This pie crust can be paired with any filling and will be as buttery and flaky as the original.
Gluten-Free Pie Crust
Recipe Courtesy of Cooking Gluten-Free
Ingredients:
Directions:
Combine the almond flour, tapioca flour,
salt,
and guar gum in a food processor. Give it a good whirl a few times until it's one lovely flour.
Cut
the butter into small cubes. Add it to the food processor and pulse until the flour resembles sand with small balls in it.
Add in the egg and vanilla. Pulse until combined.
Place in ziplock bag and let rest in
refrigerator
for 15 minutes.
Grease and sprinkle a pie pan with tapioca flour. Then, tear off small pieces of the dough and
press
into the bottom of the pie pan until covered.
Tear off another small piece of dough and
roll
into a "snake" as my kids say.
Place the snake on the edge of the pie pan and
press
the bottom of it so it connects to the bottom crust. Do this until you've gone all the way around the pie.
Crinkle the edges. Place back in
refrigerator
while you make the filling, then
bake
as directed. Viola!
Image Sources: