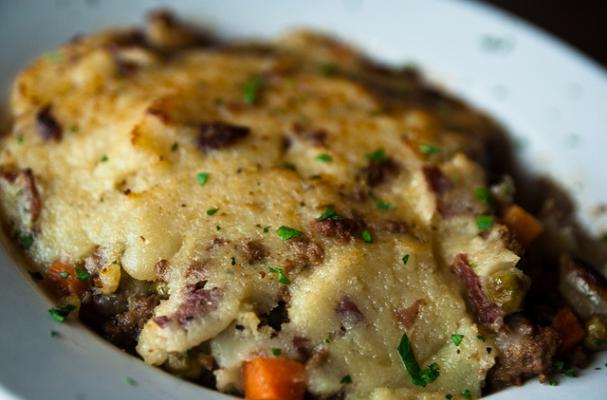 Shepherd's Pie is one of my favorite autumn/winter meals. Easy to assemble and even easier to eat, this savory pie is sure to be a crowd-pleaser! This simple recipe is gluten free and milk/dairy free (GFCF, of course!) but also free of soy, corn, peanuts/tree nuts and eggs, making for an all-together allergy friendly entree. Easily substitute chicken, ground beef or minced mushrooms in this recipe for a delicious vegetarian or vegan option.
Click here for the Gluten Free & Allergy Friendly Shepherd's Pie Recipe!
Image Sources:
Want more from Foodista? Sign up below!