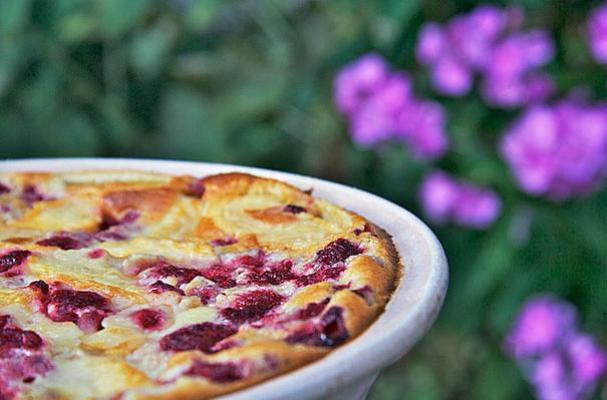 A clafoutis (pronounced kla-foo-tee) is a simple French dessert where fruit is dropped into batter and baked into a fluffy and light custard. This delicious recipe from Christie's Corner features fresh peaches and raspberries - a treat the whole family will love!
Peach Melba Clafoutis
Submitted to Foodista by Christie's Corner
2 1/2 cups sliced peaches
1 1/2 cups raspberries (fresh or frozen and not thawed)
1/2 cup vanilla sugar (½ cup white sugar and ¼ tsp vanilla)
1/2 cup milk
1/2 cup whipping cream (35%)
3 eggs
1 teaspoon vanilla extract
2/3 cup flour
1/4 teaspoon salt
Want more from Foodista? Sign up below!