Chicken and quinoa stir fry is gluten-free rendition of this Asian inspired dish. This quick and easy stir fry is packed with nutrition including vegetables like onions, green pepper, and broccoli. When purchasing soy sauce any gluten-free meal, make sure that it is designated as such. This will help you avoid cross contamination.
Ingredients:
2 Chicken breasts
1 cup 'black' Quinoa (Roland Brand is great!)
1 large Green pepper
1/2 a medium onion
1 head of Broccoli
1 teaspoon Ginger powder
1 tablespoon Soy Sauce, We used San-J Gluten Free
(additional soy sauce as desired)
Image Sources: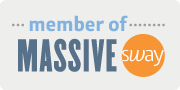 Want more from Foodista? Sign up below!