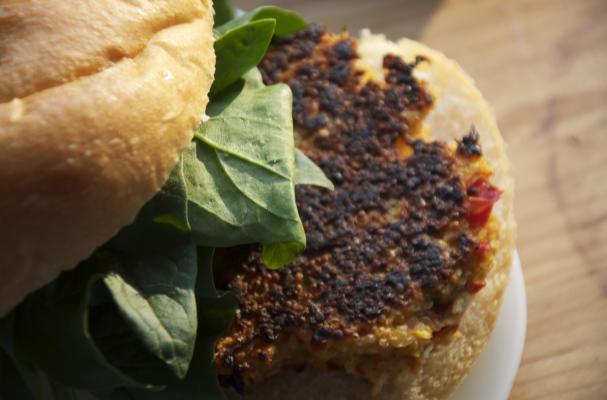 This is a fabulous recipe for a purely vegetarian burger that has all the moistness and flavor of it's meaty cousin. We think it is actually a bit better!
Butternut Squash Quinoa Burgers
Submitted by Noelle Twiggs
1/2 cup butternut squash, cooked
1/4 cup quinoa, dry
5 ounces feta, crumbled
1 organic egg
2 tablespoons walnuts, chopped
2 teaspoons ground cumin
1/2 teaspoon ground red pepper
1/2 teaspoon ground cinnamon
1/4 teaspoon ground turmeric
1 teaspoon sea salt
1/2 teaspoon freshly ground black pepper
2 tablespoons coconut oil or organic butter
1 fresh lemon
4 whole wheat rolls (optional)
Image Sources:
Categories:
Want more from Foodista? Sign up below!