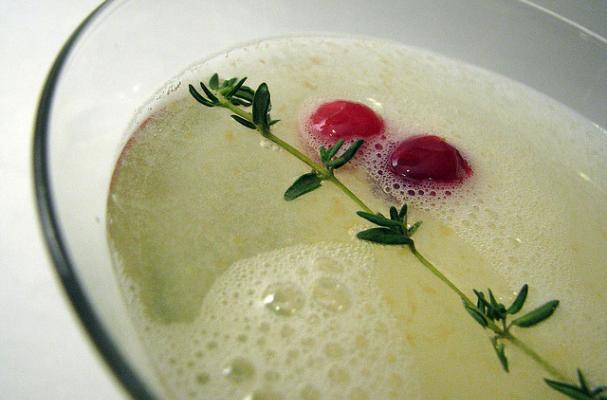 Champagne on New Year's goes without saying, and in our home we splurge on a nice bottle and pair it with fresh oysters and latkes with caviar. Below are some of our favorite champagne cocktails - from classics to more modern variations - along with a few must-try elegant appetizers to help you ring in 2014 right. Be sure to check out more Cocktail Recipes here and Appetizers here for more party ideas. Have a safe and happy New Year!
Easy Roasted Red Potatoes with Sour Cream, Lemon Zest and Caviar
New England Crab Cakes
Make these into mini cakes or balls for appetizers!
Potato Rostis (Cakes) with Smoked Salmon and Dill Cream
Koek!
Crème de Brie Champagne and Crab Gratin
Champagne Julep
Photo: Danielle Scott
Champagne Martini
Just a little Cointreau is all it needs!
Photo: Peter
Classic Kir Royale
Photo: Toolmantim