Between candy corn made with egg whites, milk-laden chocolate bars and gelatin-based gummies, Halloween can be a vegan's nightmare. Whether you're hosting a party, need a festive treat to bring into the office, or just want to spice things up around the house, here are some ideas. Cupcakes are hot: you can't go wrong with cupcakes right now. Chocolate and vanilla are always good, but why not try pumpkin? Go beyond the basic orange icing with chocolate sprinkles: get creative. Most store-bought marzipan is vegan (be sure to check): use it to sculpt pumpkins, bats, decapitated heads, zombie hands- whatever suits your fancy- to decorate your favorite vegan cupcake and frosting. Or, cut stencils out of stiff paper and arrange on top of cupcakes, then sift orange sanding sugar or confectioners' sugar generously over the cut-out. Apples are in season, and candied apples are a completely vegan Halloween tradition, provided you don't have any objection to corn syrup. Popcorn balls are another classic. Swap the butter for non-hydrogenated soy margarine and wrap them in orange cellophane for a festive treat. Use a cookie cutter to make bat-shaped tofu cutlets; serve with ketchup "blood." Since Halloween falls on a Saturday this year, start the morning right with pumpkin pancakes. Make jack-o-lantern faces with chocolate chips, and douse with maple syrup. When in doubt, pumpkin is a proven Halloween winner. More pumpkin ideas:
Indian Pumpkin Pumpkin Peanut Butter Spread Pumpkin and Avocado Oil Soup
Photos by hanna_horwarth, Sevenmarie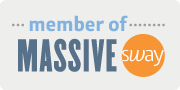 Want more from Foodista? Sign up below!