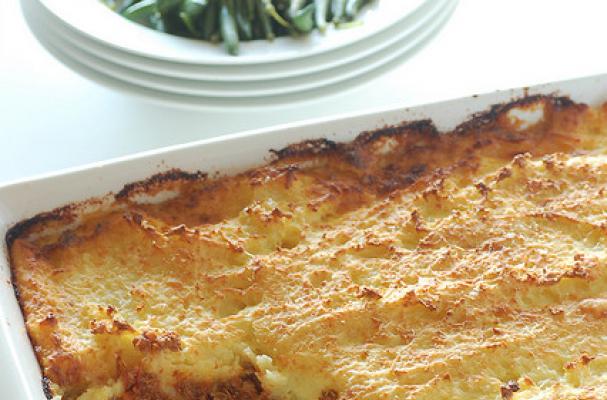 Shepherd's pie or cottage pie is a classic English dish traditionally made with lamb. This version uses ground beef, like most recipes from the United States. This casserole style dish is meat stew topped with mashed potatoes and then baked. If you are counting calories, this dish is equally delicious with ground turkey. This comfort food is often served family style. Your family will love this for dinner.
8 ounces lean ground beef
2 tablespoons olive oil
1 onion –sliced
2 carrots – diced
1 quart of mushrooms – sliced
1 cup canned crushed tomatoes
1 tablespoon Worcestershire sauce
1 teaspoon dried oregano
2 ½ tablespoons all-purpose flour
1 cup chicken broth or beef broth
5 potatoes – washed with skin
2 tablespoons butter
¼ cup low fat milk
¼ cup parsley
½ teaspoon black pepper
½ teaspoon paprika
For full recipe, click below
Image Sources:
Want more from Foodista? Sign up below!