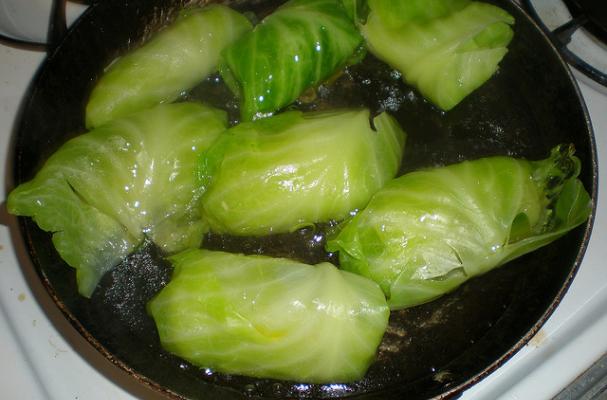 Put a California twist on classic beef and cabbage wraps.
This healthy dish is a crowd pleaser that the whole family will enjoy.
1 cup California wild rice
2 tablespoons tomato paste
1 tablespoon Italian seasoning
4 3/4 teaspoons salt, divided
1 gallon water, divided
2 3/4 teaspoons salt, divided
6 to 10 white cabbage leaves
1/2 pound ground beef-Grass fed is best
2 teaspoons paprika
1/4 teaspoon ground white pepper
1/8 teaspoon ground red pepper
1/2 cup ricotta cheese
1/4 cup finely grated carrot
3 tablespoons toasted sunflower seeds
For the rest of the recipe click here.
Image Sources: