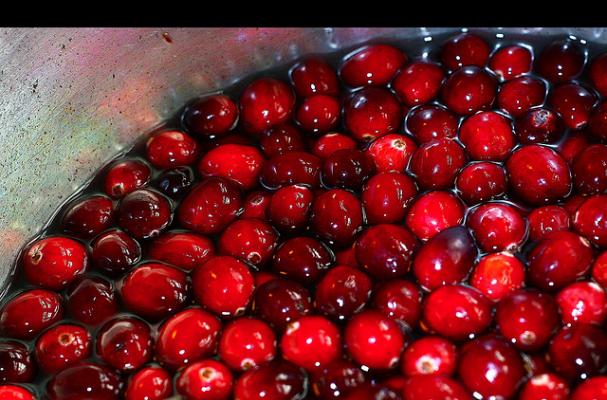 Pinot noir and hibiscus may sound more like a summer sangria or agua fresca recipe than cranberry sauce, but I promise, you'll never look back. Add brown sugar, fresh cranberries and you have an unbelievably delicious homemade cranberry sauce! Made for sandwich-making, turkey gobbling, mashed potato mountaineering and of course, post-Thanksgiving baking, this addictively delicious cranberry sauce will put your mother's (or grandmother's) to shame!
Cranberry Sauce with Hibiscus and Pinot Noir
Serves 1-8 (depending on your generosity!) // Gluten free milk/dairy free + vegan
1/2 cup freshly squeezed orange juice
1/4 cup Pinot Noir (or other red wine)
1/4 cup water
1/2 cup dark brown sugar
1 whole clove
1 Tbsp dried hibiscus petals
1 tsp orange zest
1 12 oz-package of fresh cranberries
Image Sources:
Want more from Foodista? Sign up below!