In the South, black eyed peas are eaten in the beginning of the new year for good luck. This black eyed pea and corn salad is a light and refreshing dish that will help you get started on your new diet. This salad is so simple to make with most of the ingredients coming from items already in your pantry. Serve this dish with a piece of grilled chicken or fish to round out the meal. Black eyed pea and corn salad will hopefully bring you good luck and good health in 2012.
Ingredients:
15 1/2 oz can of black-eyed peas, rinsed
2 ears of corn grilled (or 2 cans corn)
1/2 red bell pepper diced
sliced scallions to taste
1/2 lemon, juiced
drizzle of olive oil
salt and pepper to taste
Directions:
Remove the kernels off the of the ears of corn. Add to a bowl along with the black-eyed peas, diced red-bell pepper and scallions. Season with salt and pepper and mix
Image Sources:
Categories: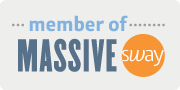 Want more from Foodista? Sign up below!