The avocado and salmon sliders from Dine and Dish are a delightful summertime recipe. Salmon is combined with red and yellow bell peppers and panko bread crumbs (Japanese bread crumbs) to form miniature patties. You can cook these salmon sliders on the outdoor grill or in a skillet on the stove top. Each patty is placed into a sweet Hawaiian roll and topped with avocado cream (avocado and salmon are a natural pairing). Avocado and salmon sliders are a delicious change from traditional beef burgers.
Ingredients:
Patties:
1 pound fresh salmon filet, skin removed, and thinly sliced
1/2 red bell pepper, sliced
1/2 yellow bell pepper, sliced
1/2 cup Panko bread crumbs
1/4 teaspoon Kosher salt
1/4 teaspoon cracked black pepper
1 egg
For the Sauce
1 ripe California avocado, peeled and sliced
1/4 cup mayonnaise
1/4 cup sour cream
1 tablespoon milk
1 1/2 teaspoons distilled white vinegar
1/8 teaspoon Kosher salt
1/4 teaspoon cracked black pepper
12 Savory Butter King's Hawaiian Rolls
Additional sliced California avocados, for garnish
For full recipe instructions, click here.
Image Sources: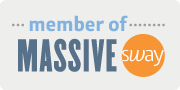 Want more from Foodista? Sign up below!