Pasta with pumpkin parmesan sauce is a meatless fall meal. Fresh tagliatelle (or other flat wide noodle) is tossed in a creamy pumpkin sauce flavored with nutty parmesan cheese, sage, and garlic. This recipe recommends making your own pumpkin puree but 1 cup of canned pumpkin puree will also work.
Pasta with Pumpkin Parmesan Sauce
Ingredients:
500g pumpkin, cleaned
½ tbs olive oil
½ small onion, chopped
1 clove garlic, chopped
4 leaves fresh sage
200ml vegetable stock from ½ vegetable cubes
100ml white wine
½ tsp red paprika
¾ cup sour cream
½ cup grated Parmesan or Grana Padano cheese
500g fresh broad noodles
Image Sources: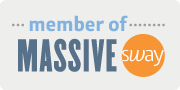 Want more from Foodista? Sign up below!