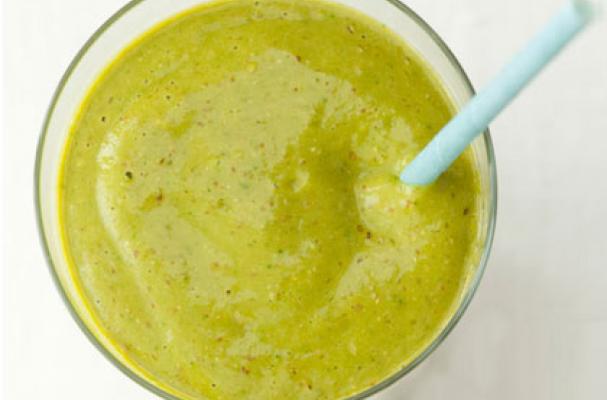 The simple salad is a staple of Springtime meals. But what if you could simply drink your serving of veggies instead of having to bother chewing?
Ingredients:
1/2 cup carrot juice
1/2 small ripe avocado, chopped (1/4 cup)
1/4 cup baby spinach or mâche
1/4 cup ice
3 tablespoons frozen wheatgrass juice thawed (such as Evergreen brand)
2 tablespoons chopped fresh cilantro
1 1/2 tablespoons fresh lemon juice
1 tablespoon ground flaxseeds
1/2 teaspoon matcha tea powder
Pinch fine sea salt
Image Sources:
Want more from Foodista? Sign up below!