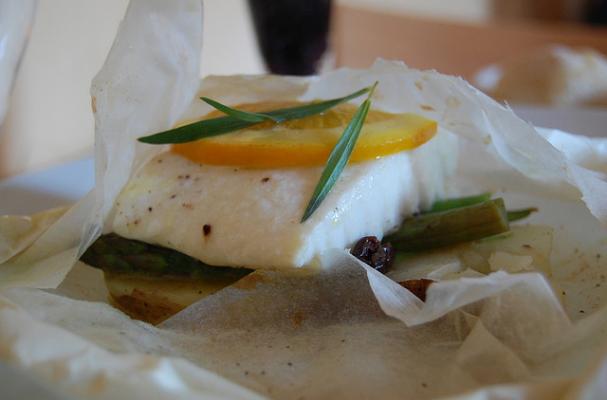 Fish en papillote is a healthy and easy dinner option. Also, this dish is quite impressive when cut at the table at your next dinner party dinner party. Switch up the vegetables and aromatics. Add ginger, soy and scallion to give this dish an Asian twist.
Honey Mustard Fish En Papillote
Ingredients:
4 Fish fillets (salmon or halibut)
2 medium Carrots, cut into strips
1 teaspoon Dijon mustard
1/2 teaspoon honey
Juice of one lemon Salt and Pepper
1/2 sweet onion, sliced very thin
4 pieces parchment paper (about 12x12")
For the full recipe, click here
Photo By: stu_spivack
Want more from Foodista? Sign up below!