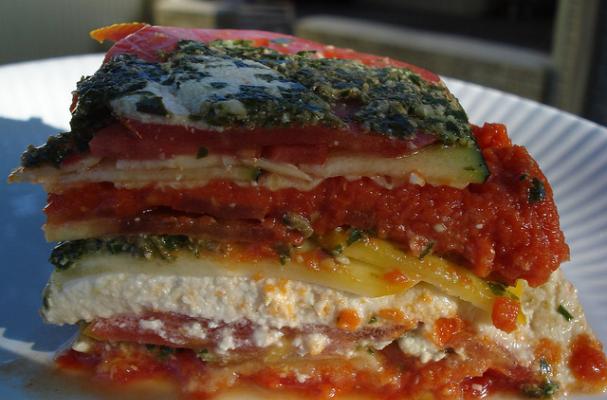 As the bountiful summer season comes to a close, there is still time to enjoy those fresh from the garden or farm veggies.
While the mercury is still high is the best time to enjoy raw food, since it's quite cooling.
This raw lasagna features many fresh herbs and veggies, making it a healthful and delicious treat for your labor day picnic, campout, or potluck.
Raw Zucchini Noodles:
4 zucchini
Celtic salt
Nut Ricotta Cheese:
1 1/2 cups macadamia nuts
1/4 pine nuts (if you can, previously soak pine nuts)
2 tablespoons nutritional yeast
1 teaspoon Celtic salt
2 tablespoons cold-pressed olive oil
6 tablespoons water (if needed)
Mushroom mix:
3 portobello mushrooms, thinly sliced
1/2 cup finely chopped fresh basil
3 scallions, finely chopped
1/4 cup cold pressed olive oil
2 tablespoons dried stevia leaves (optional)
1 teaspoon Celtic salt (optional)
Tomato mix:
3 Heirloom tomatoes, scoop seed out and then dice
1 1/2 cups sun-dried tomatoes, (optionally soaked 4-6 hours)
1 cup chopped fresh basil
1 cup chopped Italian parsley
2 tablespoons cold-pressed olive oil
1 tablespoon fresh lemon juice
1 teaspoon Celtic salt
1 teaspoon oregano
1 teaspoon rosemary
1 teaspoon stevia leaves (optional)
1 garlic clove, minced
Image Sources:
Want more from Foodista? Sign up below!