Grilling romaine imparts a smoky sweetness that takes the lettuce to another level. In this easy recipe we grilled baby Romaine leaves with Campari tomatoes, then topped the two with parmesan cheese.
Simply slice the tomatoes in half, lay them and the lettuce leaves on a medium-high grill, spray lightly with olive oil and cook until the leaves just begin to blacken, turning occasionally. Remove from grill and sprinkle with Parmesan (make it vegan by using your favorite vegan parmesan cheese). Season to taste with sea salt, freshly ground black pepper, and fresh basil.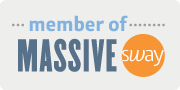 Want more from Foodista? Sign up below!