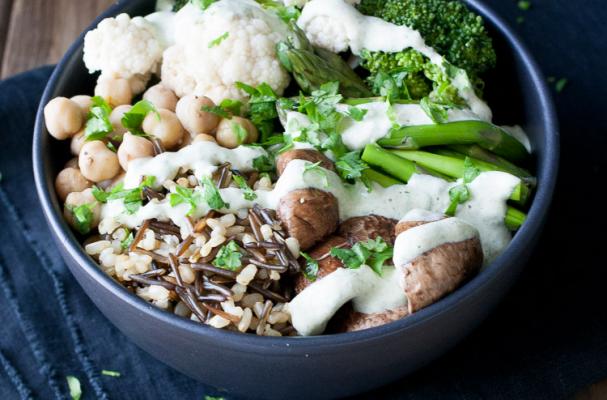 Earth Day is about taking a step back and reflecting on the impact we make on the world from the food we eat to the way we dispose of waste and how we use our natural resources. We must consider our carbon footprint and the small steps we can take to lessen it. Aside from eating locally, you can can also select seasonal fruits and vegetables and sustainable sources of meat and fish. Another way to be kinder to mother earth is to cut down on trips to restaurants and the drive-thru. This means making the most of your food and bringing your own lunch to school or work. How do you cut food waste in your home? Share your tips in the comment section below.
Red Quinoa, Kale and Blood Orange Salad
Submitted to Foodista by Active Foodies
Whole Roasted Cauliflower
Photo Credit: Kevin O'Mara
Whole 30 Chicken Curry
Photo Credit: Steven Depolo
Vegan Collard Green Wrap
Photo Credit: Livin' Spoonful
Vegan Buddha Bowl
Recipe from Veggies Don't Bite
Image Sources:
Want more from Foodista? Sign up below!